Worship Schedule
In-Person Worship - Sundays: 8:00, 9:30 & 11:00
Live streaming every Sunday at 11:00
Wednesday, December 1: Adult Bible Studies - 10:00am & 7:00pm
Youth Group - 6:30-8:30 (Christian Life Center)
Saturday, December 4: Kids' Christmas Program Rehearsal 10:00am-noon
Come Home to Galion Parade - Junction Float - Meet at Heise Park at 3:45pm
Sunday, December 5: Worship - 8:00, 9:30 & 11:00 (Live-streaming at 11:00)
Nursery - available at all services
Adult Sunday School - 9:30 (Christian Life Center)
Toddler Sunday School - 9:30 & 11:00 (Main Church Building)
The Junction - Kids Small Groups (Sunday School) - 9:30 (Christian Life Center)
The Junction Live Stage Experience - 11:00 (Studio 52)
Kids' Christmas Program - 6:00pm (Sanctuary)
Sunday, December 5 at 6:00pm in the sanctuary.
This year's title is, "CAKE: Christmas Acts of Kindness Experiment."
Come celebrate the joy of Christmas as our children and preteens present the story of Christmas!
Live Nativity "Walk Though Bethlehem"
Take a walk through Bethlehem and the live nativity.
Enjoy the story of Christmas with your family.
Saturday, December 11 - 6pm-8pm (General Public)
Sunday, December 12 - 3pm-5pm (Individuals with Special Needs) & 5pm-7pm (General Public)
Located at Wolf Creek Feed & Supply
5666 Co. Rd. 57
Galion, OH 44833
This event is free of charge, but donations will be taken to help a local family who has a child with cancer.


Join us for our Adult Christmas Party at 5:30pm in the church lobby & sanctuary.
Bring $5 to help support the education and care of Ingrid & Dogo, two children living in Haiti.
Also bring a white elephant gift to exchange!
Join us for a Christmas Candle Light Service
December 23 - 6:00pm
December 24 - 6:00pm & 8:00pm
5 x 5 Bible Reading Challenge
Just 5 minutes a day (one chapter in the Bible) five times a week and you can read the whole way through the New Testament in 2021.
You can pick up your guide for the challenge in the church lobby or download the pdf from the website.
Rightnow Media is like the Netflix of Christian Bible studies. With access to 10,000+ Bible Study videos, from 150 leading Christian publishers and ministries, you'll find valuable tools for your neighborhood groups, personal development, and areas of life training like marriage and parenting.
The church has a membership so you can sign up for free today and take advantage of the many Bible Studies and resources that are available to you through this service.
There are 2 ways to sign up:
1. Scan the QR Code
2. Fill out the form below with your name and email address and you will receive an invitation to join Right Now Media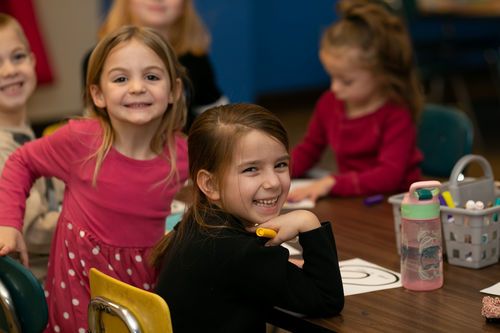 Nursery and Toddler Care during every service
Small Groups (Sunday school) for Kids @ 9:30 & 11:00 every Sunday
We're live every Sunday morning during our final service.  We'd love to have you join us here or on Facebook every Sunday!
Welcome to Grace Point! Our desire is to be a point of grace in our community and in our world. We exist to help people begin a growing relationship with Jesus that lasts all the way into eternity. Our goal is for everyone to experience grace on three levels. We want to: Get it…Give it…Live it!
We'd love to Pray for you!
Sunday Mornings
8:00am, 9:30am, and 11am