In-Person Worship - Sundays: 8:00, 9:30 & 11:00
Live streaming every Sunday at 11:00
GOAL #2: 10,000 HOURS OF COMMUNITY SERVICE IN 2020
Use the Button Below to Record Your Hours
Wednesday, October 28: Adult Bible Study - 10:00am & 7:00pm in the church lobby
Youth Group - 6:30-8:30pm in the Christian Life Center
Thursday, October 29: Women's Bible Study "Seamless" - 1:00pm & 6:30pm in the Altman Room
Saturday, October 31: Compassion In Action - 10:00am at Save A Lot
Sunday, November 1: Worship - 8:00, 9:30 & 11:00 (Nursery available at each service.)
Toddler Sunday School - 9:30 & 11:00
Kid's Small Groups (Sunday School) - 9:30 & 11:00
Adult Sunday School - 9:30
Kidventure Stage Experience: 10:00am in Studio 52


Operation Christmas Child
Next Kidventure Stage Experience is Sunday, November 1 at 10:00am.
Skits, games, video, music and more!
It's where kids bring their parents to church!


Pack a shoebox to bless the life of a child somewhere around the world!
Packing Party on Sunday, November 15 @ 6:00pm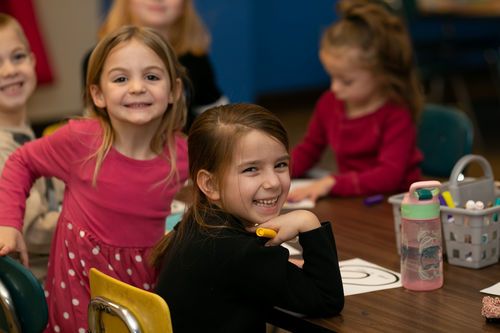 (During the ongoing Coronavirus crisis, onsite children's programming has been suspended.)
Nursery and Toddler Care during every service
Kidventure @ 10:00 once each month
Small Groups (Sunday school) for Kids @ 9:30 & 11:00 every Sunday
We're live every Sunday morning during our final service.  We'd love to have you join us here or on Facebook every Sunday!
Welcome to Grace Point! Our desire is to be a point of grace in our community and in our world. We exist to help people begin a growing relationship with Jesus that lasts all the way into eternity. Our goal is for everyone to experience grace on three levels. We want to: Get it…Give it…Live it!
We'd love to Pray for you!
Sunday Mornings
8:00am, 9:30am, and 11am