This month our theme is KINDNESS. Every day, you can show others they are valuable by how you treat them. You can be a kindness "super fan" by encouraging others and cheering them on.

Have fun watching and learning as a family!
Use the guides below to dive deeper into how we can show responsibility in our lives everyday. There is a preschool guide, an elementary guide (K-3), and preteen guide (4-5). Remember, our theme for this month is KINDNESS! Have fun talking about how we can show others how valuable they are by how we treat them!
Kidventure Stage Experience
Join us once each month September through May at 10 am in Studio 52 in the Christian Life Center. The next Stage Experience will be March 7th.
It's an interactive experience where kids bring their parents to church! Together you will experience music, videos, live drama and more!
We teach through life apps (little piece of God's character) we grow in us to change the world around us.
We hope to equip parents to start conversations here and carry the lessons at home throughout the week.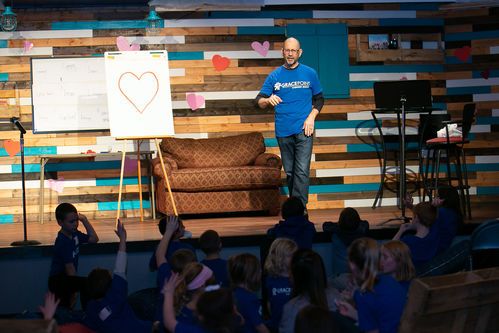 Infants: Nursery care is available for infants during all services in the main church building. Check-in is in the lobby.
Toddlers: Preschoolers are welcome in the Nursery during the 8:00 service. Sunday School is provided for them during the 9:30 and 11:00 services in the main church building. Check-in for Toddlers is in the Lobby.
During the 9:30 & 11 am services, join us in the classrooms in the Christian Life Center.
Our small groups are split into 5 different groups divided by age levels.
Small group leaders guide interactive lessons that carry over our life apps from Kidventure and develop characteristics of God like love, humility, knowledge, joy and others!
We have a team of committed volunteers who invest weekly into the lives of our kids.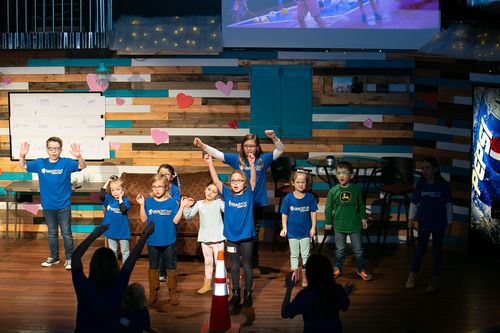 Our goal is for all kids to learn 3 things before they reach middle school:
I can trust God no matter what.


I need to make the wise choice.
I should treat others the way I want to be treated.